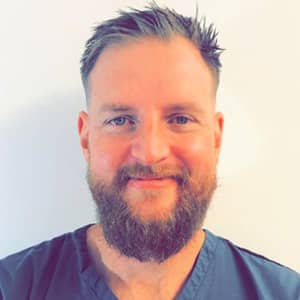 Georg Schirmer
Dental Therapist
Georg has been making people smile again through his role as a Dental Therapist over the last 18 years.
Working in some well-known dental surgeries around the North West and Midlands, Georg has gained vast experience in periodontal (gum) disease, implant maintenance, restorations (fillings) and paediatric dentistry.
Georg is a keen Triathlete, Thai boxer (but has slipped with this lately) and an amateur blacksmith.
back to team