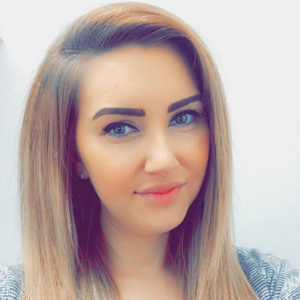 Laura Breeze
Practice Manager
GDC Number: 180662
Meet Laura.
Laura has been the Practice Manager at Wolstanton Dental and Implant Centre since 2018. She qualified as a Dental nurse in 2009 with additional qualifications in Topical Fluoride application, Oral Health Advice and Impression taking.
Before working with us, Laura was an Operations Manager at another Dental Practice, and since working with us at the Practice she has further progressed in her management role. She has swiftly become Lisa's right arm and Dr Pavan Najran's left nurturing the Practice into its next evolution. Laura's role is to support the safe and effective running of the practice, support the Team and carry out administrative tasks to assist with CQC Compliance.
Laura's contribution to Patient experience really solidifies our team commitment to providing the best dental service possible.
Quite recently Laura partook in a community scheme to help stop domestic abuse, she is now an affiliate member of Glow, and we could not be prouder.
In her spare time, she likes to carry out D.I.Y and spending time with friends and family.
back to team